Campus Recreation Facilities
The Student Union is the primary hub for most activities at UACCM. There, students can challenge each other to a game of ping pong or pool, relax in front of the TV, or use the free Wi-Fi. Whether you want some exciting fun and competition or to simply have a place to unwind between classes, the Student Union is a comfortable space for students to enjoy.
Both the Student Union and Kirk Building have drink and snack vending machines as well as commissary vending machines with breakfast and lunch options. Other vending machines are positioned in many buildings on campus. The Student Lounge is in room 135 of the Kirk Building and includes microwaves, tables and chairs, couches, computers, and a printer. Additionally, student study lounges are located on the first floor of the Library Complex and second floor of the University Center. A disc golf course sits in the center of campus, and a quarter-mile lighted walking trail is located at UACCM's western-most entrance off Poor Farm Road. Borrow equipment from the Student Union to play games or unwind around campus, like footballs, hammocks, or disc golf discs.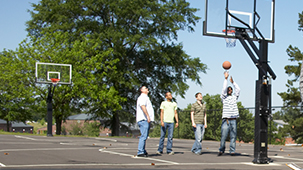 Union Square/Basketball Court
Tired of sitting down inside a classroom all day? Come outside and enjoy Union Square. It has a full-sized basketball court, the option to put up a volleyball net, and plenty of park benches to sit and enjoy the weather.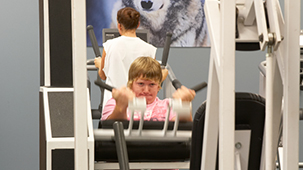 Fitness Center
The Fitness Center is located in the Health and Fitness building. Hours of operation are 6:00 am until 7:00 pm Monday through Friday. The Fitness Center is provided for use to the students and employees of UACCM and features 11 plate-loaded machines, two cable machines, two Paramount treadmills and two ellipticals. Users are asked to sign in each time. Children are not permitted in the Fitness Center.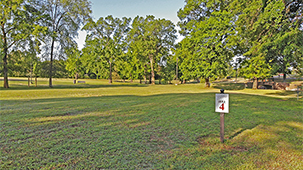 Disc Golf
Located in the center of campus, between the Business Technology Center and the Tech II Building, the course features nine challenging holes which cover an expanse of grass, trees, and water. You can bring your own equipment or check it out at the Student Union for a quick game between or after classes.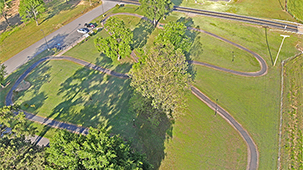 Walking Trail
UACCM has a quarter-mile lighted walking trail on the west end of campus that features several exercise stations. Individuals may use the walking trail 24-hours per day, seven days per week.
Upcoming Intramural Sports